Create a new account
Create a new account on Zakeke
The first step to start using Zakeke is the creation of a new user account. You can reach the registration page into three ways:
By clicking here;


From this page, by clicking on Login / Register into the right side of toolbar and then, into the next window, on Don't have an account?;
From Homepage, by clicking on Register into the right side of toolbar.
At this point, you can proceed with filling out the required fields to sign up on Zakeke. You are asked to enter:
Bussiness name - the name of your organisation;
Username - the username associated to your account which let you access;
Email - a valid e-mail address useful for the activation and managing of your account, as well as reset your password and your access;
Password - a sequence of characters containing numbers, letters and special characters in order to protect your account;
Confirm password - the same password as above.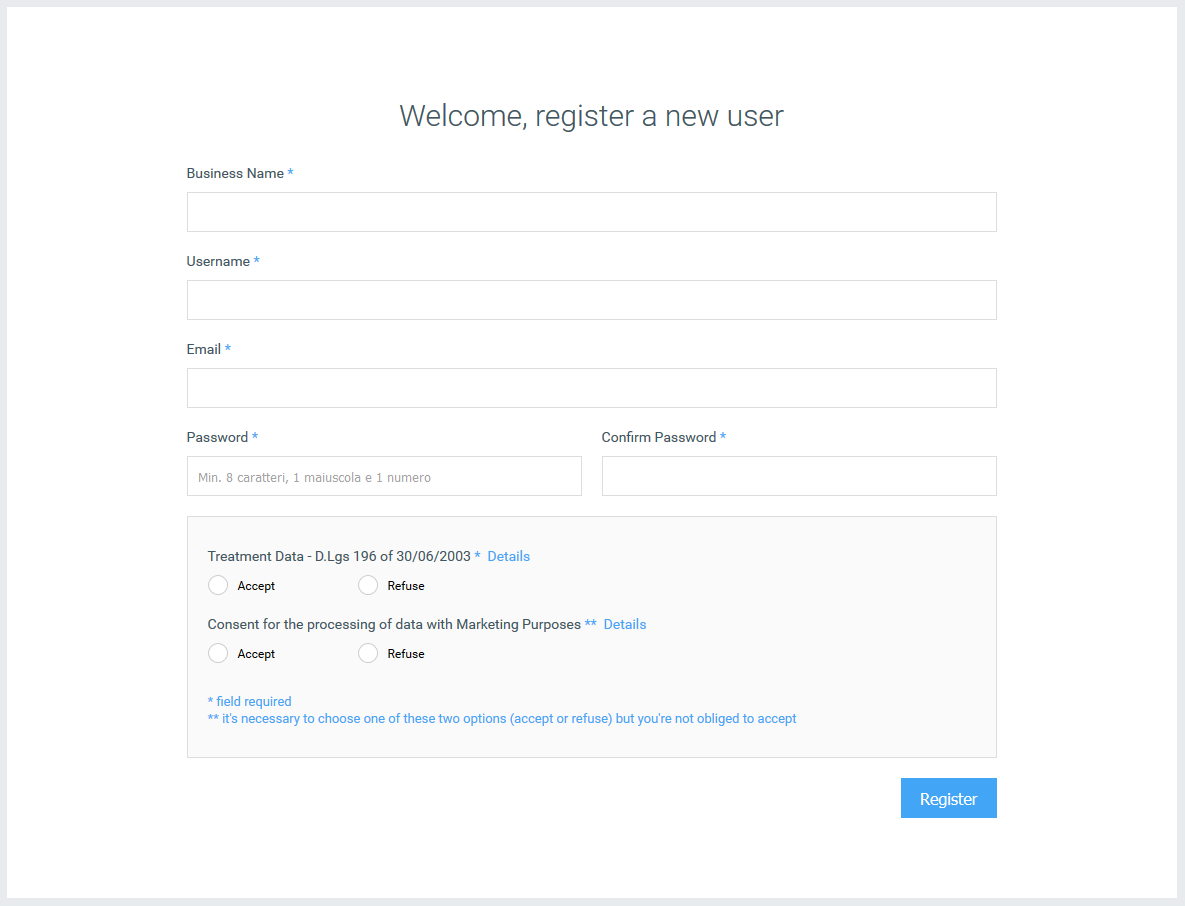 Moreover, there are two checkboxes:
Data Treatment - D.Lgs 196 of 30/06/2003 - to verify that you've read our General conditions (mandatory);
Consent for the processing of data with Marketing Purposes - to verify that you've read our Privacy policy and give consent to data treatment for marketing purposes.
If everything is ok, at the end of this step you'll receive an e-mail (to the address indicated during the registration phase) containing a useful link to activate your new account. By clicking on it, you'll be redirect to the page of confirmation on Zakeke.

At this point, in order to enter into your BackOffice (control panel) you have to login and to insert your username and password saved before. By this way you can start managing your own account.