BackOffice
An overview on BackOffice
The BackOffice of Zakeke is your control panel where you can manage your personal account, navigate between received orders, configure your customizable products, manage your image gallery and set printing areas and modes. Furthermore, you can change payment and registration data and set parameter for your e-commerce.
The BackOffice is composed by:
A toolbar with language selection and the last changes area showing the updates released;
A navigation sidebar containing menu with all sections of BackOffice to which you can access;
A working area where you can see data and do all your tasks;
An help button that allows you to request support for problems and/or question about Zakeke.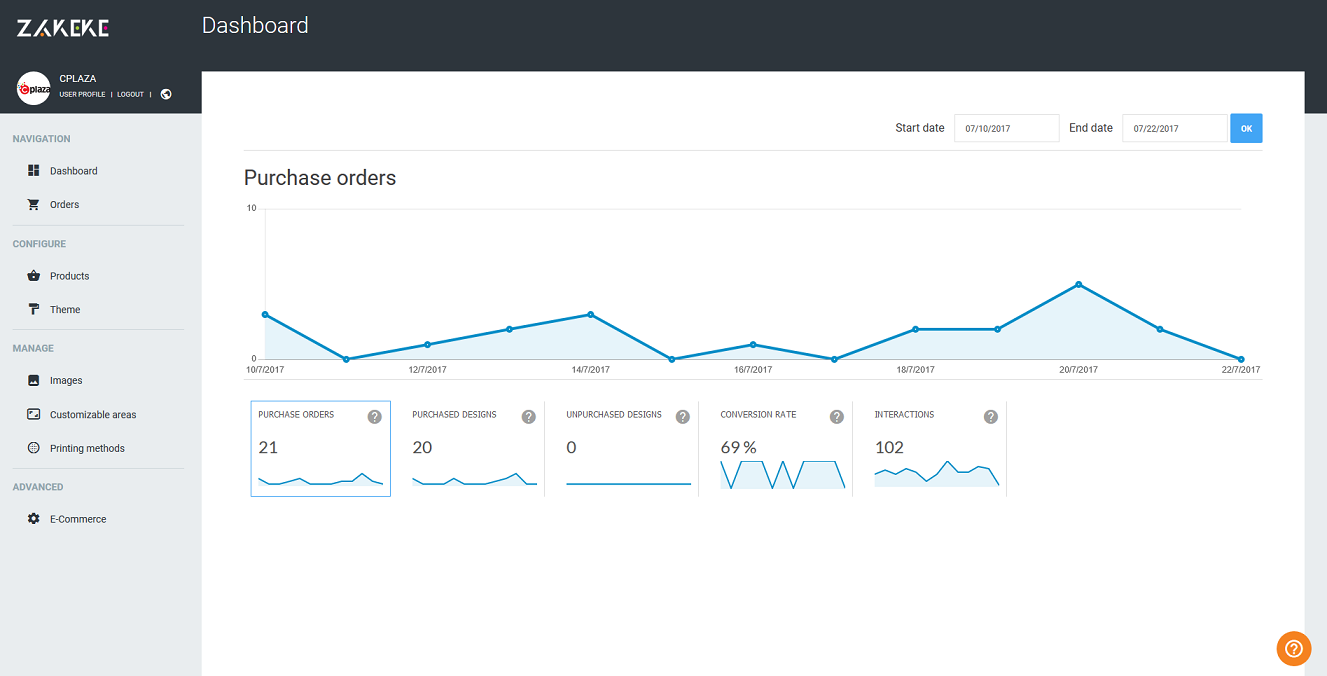 Sidebar content
Here you can find all functionalities offered by BackOffice: navigate through this list to read the related documentation.