Product background editing tool
Overview
The product background editing tool allows your store customer to add a background image or color to the selected print area before adding design elements to it.
To be able to activate it in the customizer (below the screenshot with the tool activated in the front-end interface), it is necessary to create a rule that manages the functionalities usable by the final customer such as recoloring or adding images.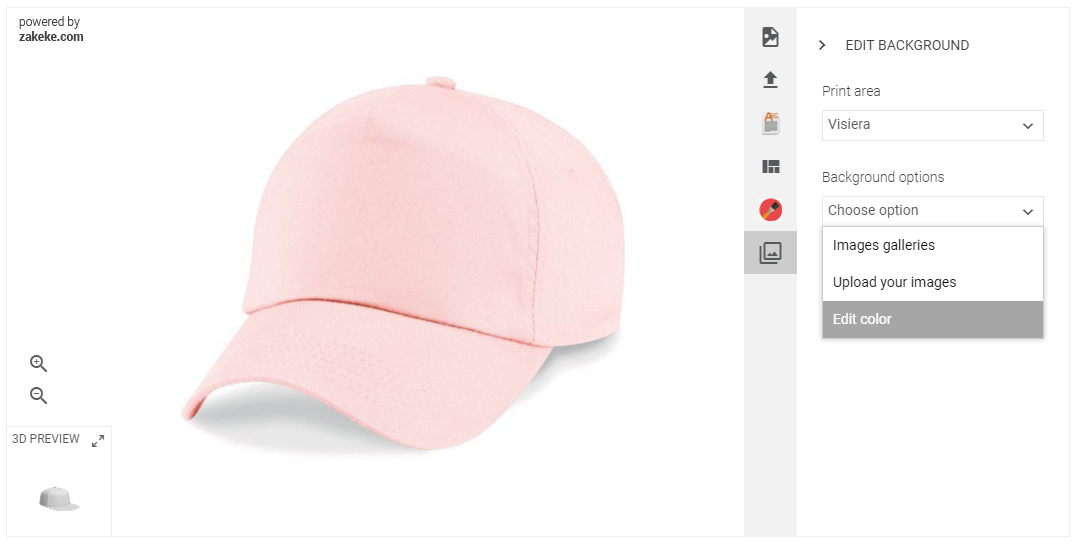 Create and manage rules
The rules are necessary to activate the tool into customizer. They can be created or modified using the 'Background rules' feature from backoffice.
Each rule defines:
which printing methods or products activate the tool;
activate the gallery of images of the seller (next paragraph explains how to add them);
allow the customer to upload their own images as background (images can be raster or raster + vectorial);
activate the recoloring of the printing area with colorpicker or default color list
Below the screenshot of backoffice where you can create or edit the rules: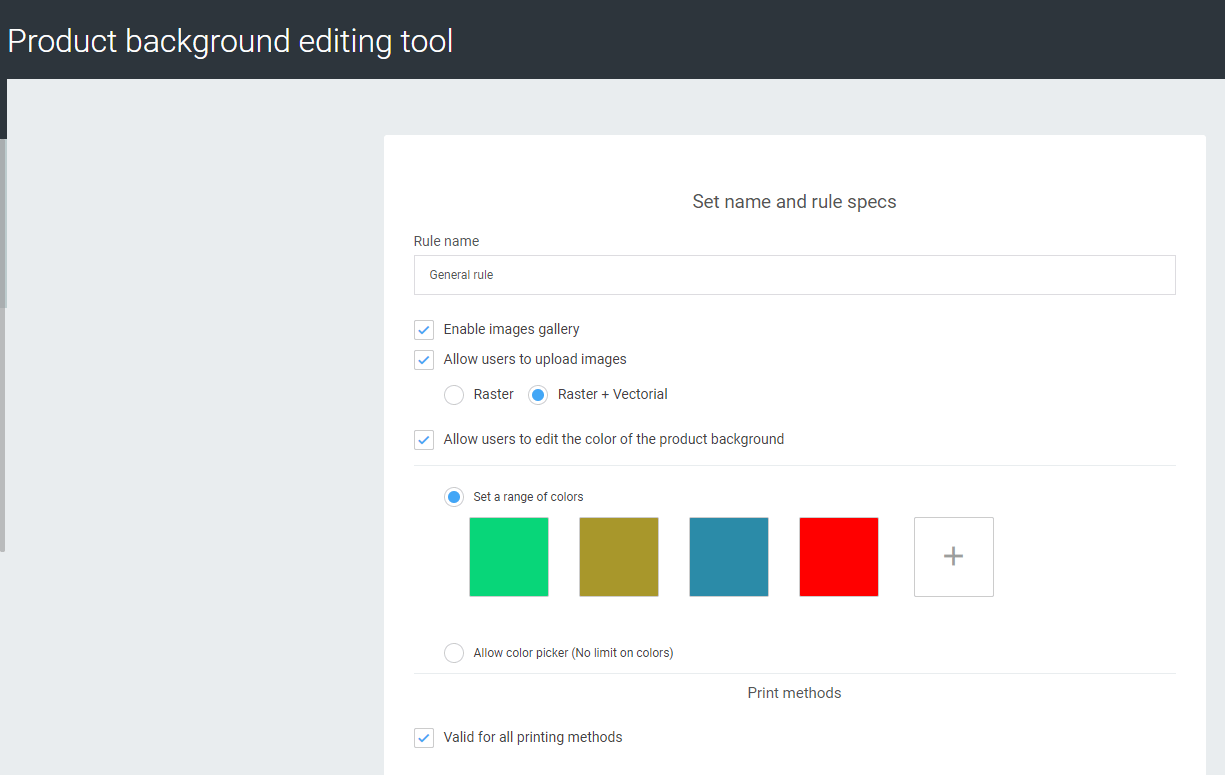 Adding images for seller gallery
Through the 'Background image gallery' backoffice feature you can add background images that can be used by all customers.
Each image must be associated with a macro category and category to be created through the tool below as shown in the following screenshot: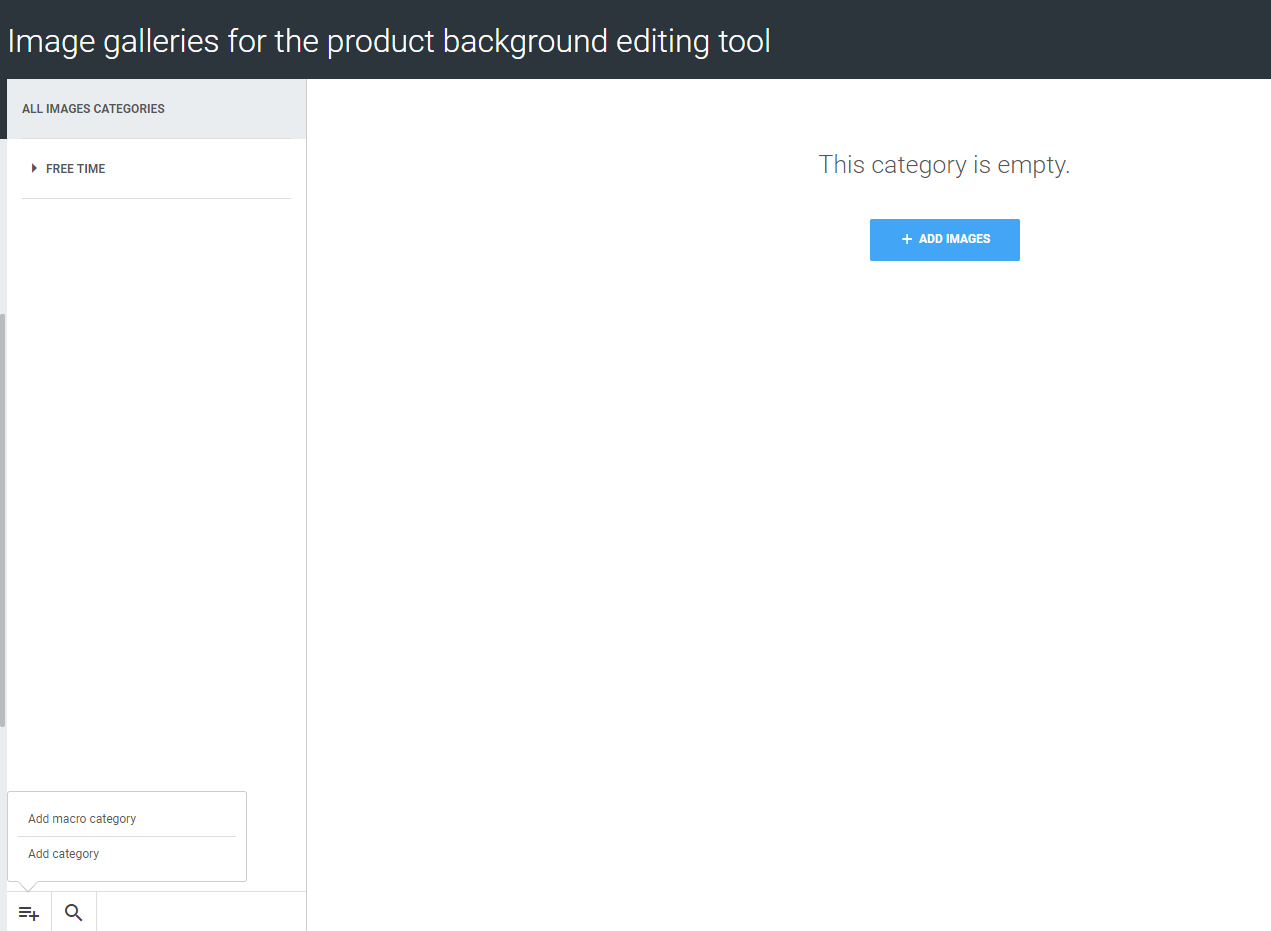 After creating macro-categories and categories, click on '+ add images' to upload one or more images. Below the popup that will be displayed: