Orders
In this page you'll see how to manage orders of your customers. You're free to choose the place where you can see them:
View orders on Zakeke
The Orders section into Zakeke Back Office contains the whole list of orders from your customers, with all customization details, including downloadable print-ready files.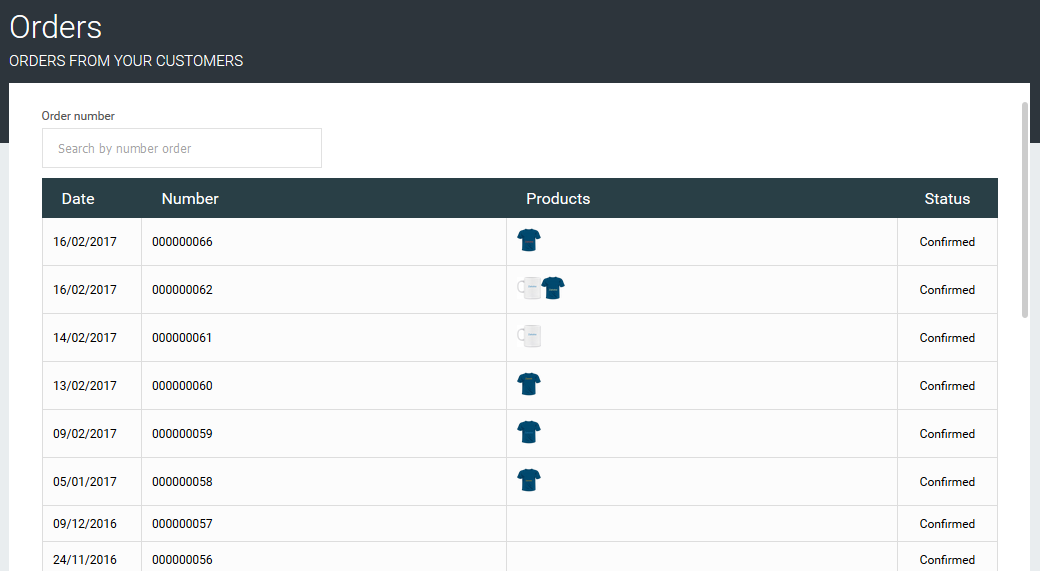 Each element in the table has the following fields:
Date - it's the date of purchase done by the consumer;
Number - it's the ID code of order, useful when you know it and you're searching for this one;
Products - it's the list of customized products of the order;
Status - it's the status of the order.
If you want to see the details you can just click on the table row that refers to the selected order.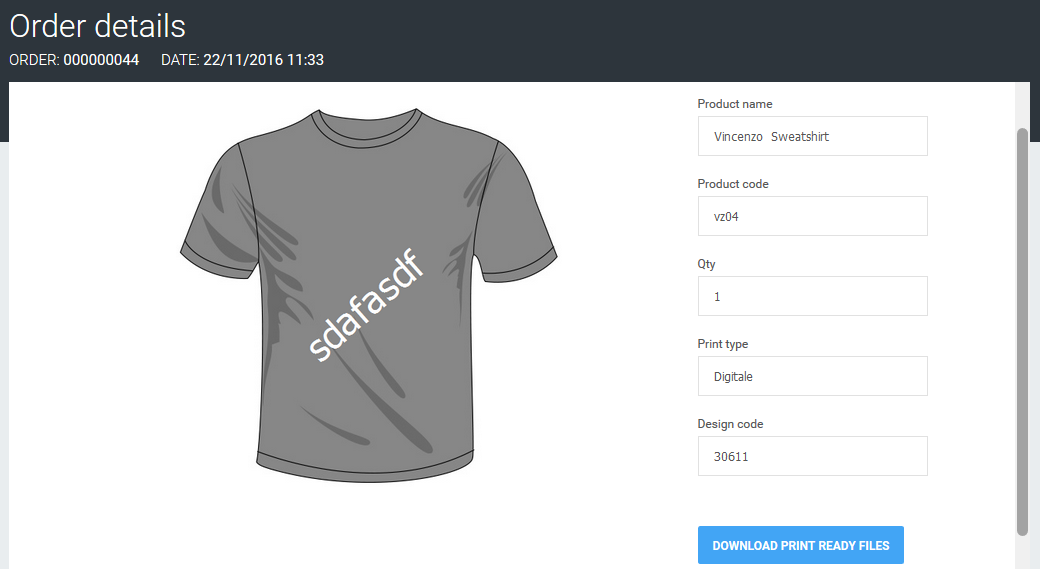 Besides the ability to read all the details of the order like the name, code, quantity, printing method and design code it's possible to download printing files. These are into a ZIP archive and actually are in PNG, PDF and SVG files.