First access
Three steps away from Zakeke
After the initial step, when you login to Zakeke for the first time you can see a roadmap of three steps to be done in order to start using Zakeke and to connect it with your e-commerce.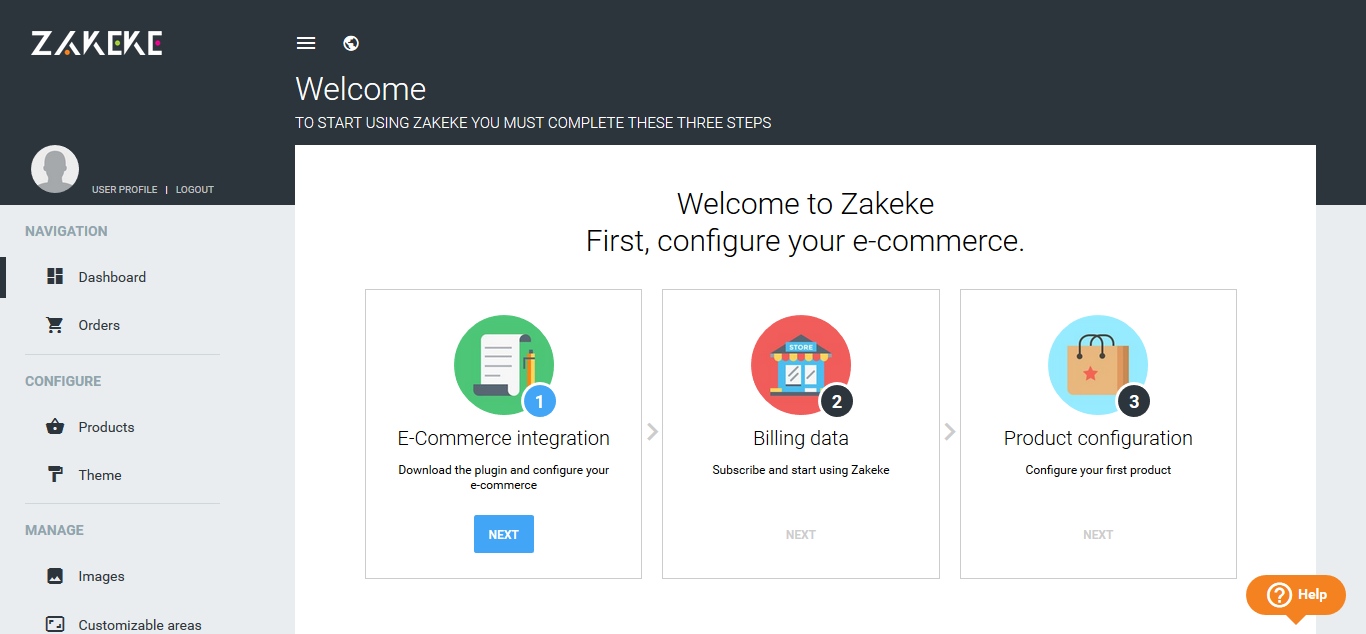 Steps
Integrate and enable Zakeke on your e-commerce
The first step to complete treats the integration and the enabling of Zakeke with your e-commerce platform.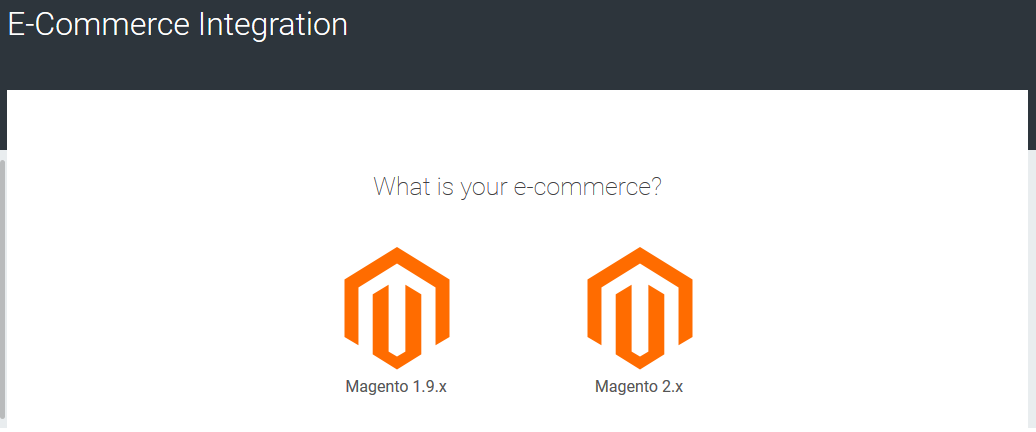 Choosing one of the e-commerce platforms which appears on the screen you'll be redirected to the related guide of the section Integration of this documentation. Follow the steps suggested before passing to next phase.
Choose your plan and insert billing information
The second step requires the choice of paid plan for Zakeke. Here there's something you should know about our plans:
Some plans have a free trial period where you can decide if you want to continue using Zakeke or to cancel your subscription with our service without costs and contract constraints;
The service is billed monthly with effect from the first 30 days after the trial;
The fee for the use of Zakeke is calculated in percentage on the basis of the price of each customized and sold product; besides, fee is limited between a minimum and a maximum threshold.
The percentage differs on the basis of the subscription plan and on the number of customization done;
After you choose one of the plans, you'll have to insert your payment information; billing costs for Zakeke will be charged on a monthly basis on your credit card.

Configure your first product
The configuration of your first product let you practise with available tools during the products placement on your personal catalog. We've dedicated a section in order to guide you, step by step, into the realization of your own catalog!
FAQ
If a consumer doesn't customize a product, do I have to pay a fee to Zakeke?
No: the fee for Zakeke is calculated only if on the selected product there's at least one customization. If the consumer doesn't customize the product and proceeds with the purchase, the fee for Zakeke is set to zero.