Editing customer draft designs
Editing customer draft designs
The Editing customer draft designs feature section (available only for premium users) allows you to edit draft designs saved by final customers of your store.


In the User Interface you can select the customer code in the left sidebar and view the related designs. Also you can search for designs by tags or by name.
Clicking on edit button, you will see a popup where you can make changes to the design created by the customer: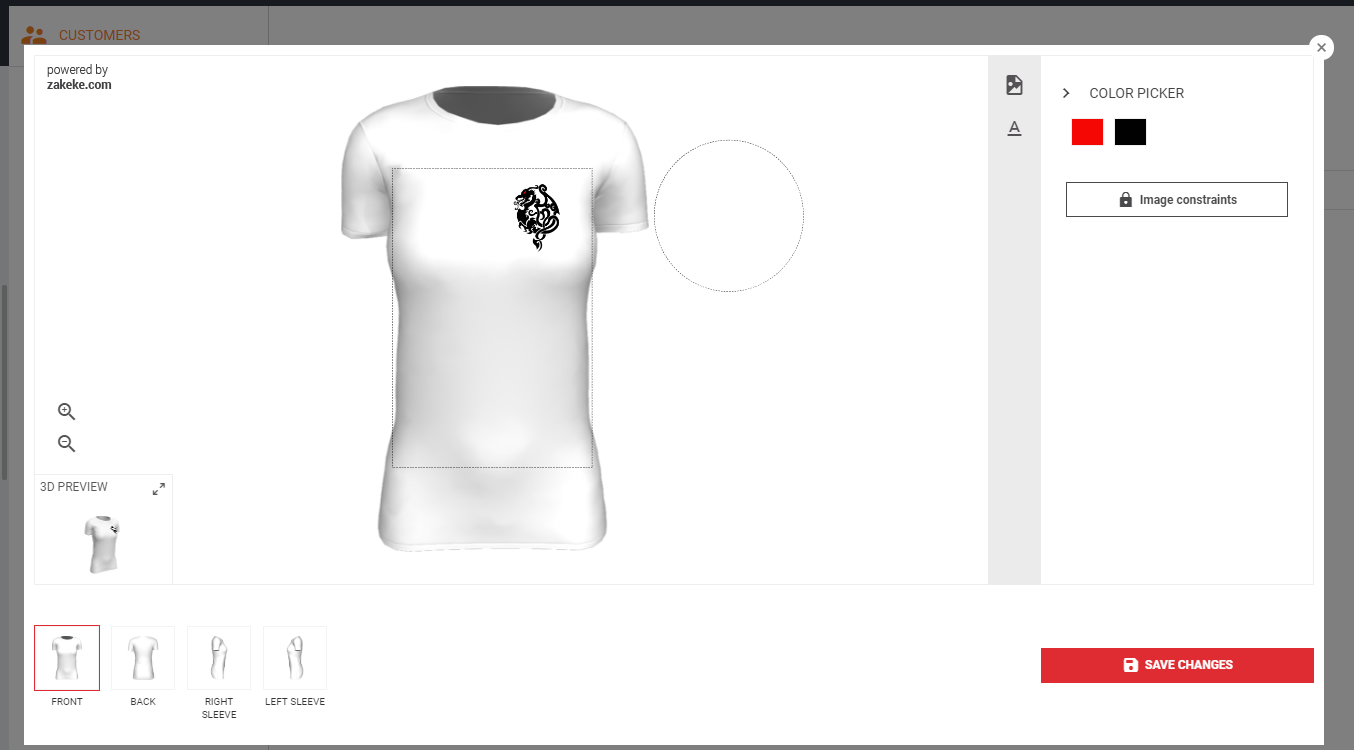 After making all design changes, click on Save Changes to confirm them.