Manage alerts and maessages displayed into customizer
Manage alerts and messages shown into customizer
In this section you can edit the content and behavior of the messages or alerts displayed into customizer.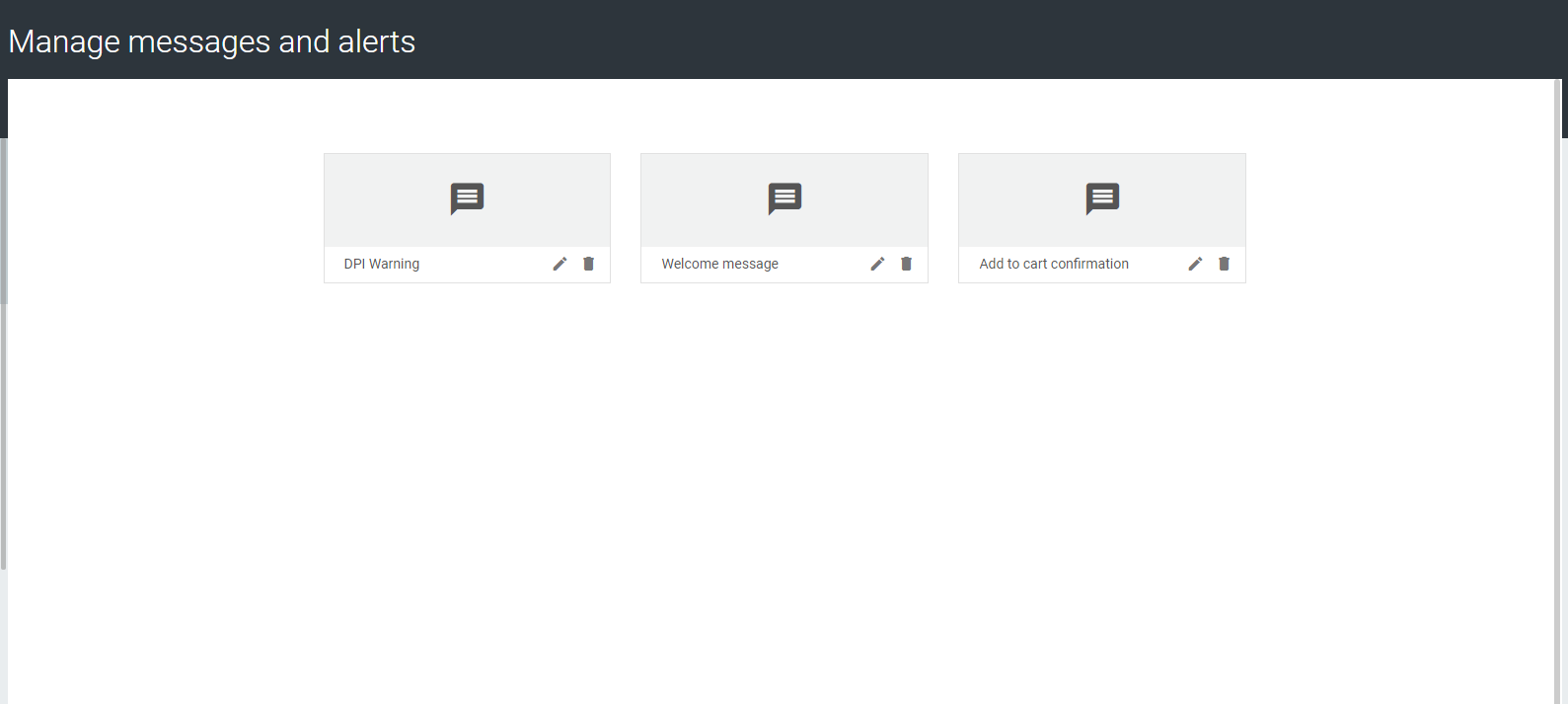 Into the window that appears, you can change the content of the message/alert and beahviors: visibility and if message popup can be close by final customer.
You can also edit the HTML source code of the message by clicking on the icon in the toolbar respresented as "<>".
For example, you could insert a YouTube video like this:
<iframe width='560' height='315' src='https://www.youtube.com/embed/xxxxxxxxxxx' frameborder='0' allow='accelerometer; autoplay; encrypted-media; gyroscope; picture-in-picture' allowfullscreen></iframe>
You just need to replace the xxxxxxxxxxx code with the code of your video.
NB: We suggest using width='100%' height='258' to try keeping a 16:9 aspect ratio to the video.
When finished, click on Save.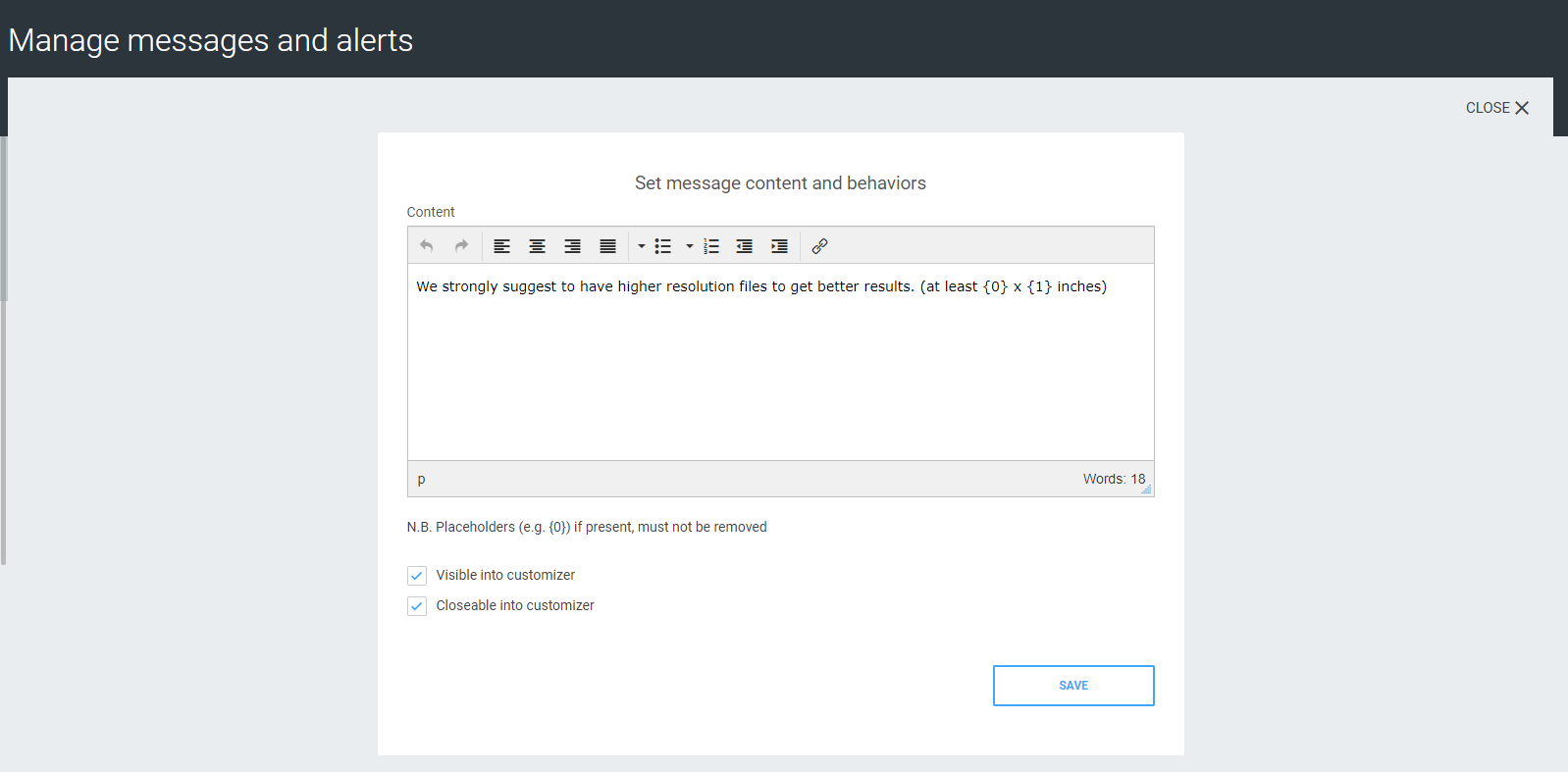 You'll be notified on saving completion with a pop window.